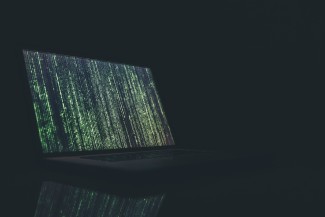 Tue, Apr 04 2023
In today's digital age, cybersecurity threats are an ever-present concern for businesses of all sizes. With the rise of ransomware attacks and other malicious activity, it's more important than ever to have robust protection in place to safeguard your organization's critical data and infrastructure. At ArcLight Solutions, we offer a range of comprehensive cybersecurity services designed to keep your business secure and your data protected.
"There was a 424% increase in new, small business cyber breaches last year. Cybercrime costs small and medium businesses more than $2.2 million a year."
One of the key ways we help our customers stay safe is through our ransomware protection services. Ransomware attacks can be devastating, leaving businesses locked out of their own systems and data held hostage by cybercriminals. Our team of experts works tirelessly to block ransomware attacks before they can do any damage, and we also maintain backups of your data to ensure that you can recover quickly and easily in the event of an attack.
In addition to our ransomware protection services, we offer fully managed antivirus and firewall services. We'll take care of everything from antivirus deployment and management to actively responding to alerts, ensuring your network is always protected from the latest threats. Our 360-degree monitoring services provide an additional layer of protection, giving us deep visibility into your network so we can quickly identify and respond to suspicious activity.
We also offer email and web filtering services to help block malicious messages and websites and disruption-free patch management services that allow us to automatically patch operating systems and third-party software during non-peak hours. Finally, our data loss prevention services ensure that your backups are actively managed and reliable, so you can rest assured that a recovery is always an option.
At ArcLight Solutions, we take pride in providing our customers with the highest level of cybersecurity services available. Whether you're a small business or a large enterprise, we have the tools and expertise to keep you safe from cyber threats. Contact us today to learn more about how we can help protect your business.
Statistic Source: fundera.com/resources/small-business-cyber-security-statistics